Executive and Business Coach & Consultant
Meet Victor Ornelas
Successful corporate executive. Latino marketing pioneer. Entrepreneur of the Year. Distinguished Community Leader. Leadership Guru. Victor Ornelas is all of these and more.  With over 30 years of corporate and entrepreneurial success, Victor can help you and your organization achieve new levels of success, prosperity, and balance and find new enjoyment in your career and life.  Working with Victor, you will discover and leverage your strengths, creativity, and energy and take your game to the next level!Learn more→
Executive Coach Guides to Success
Victor has a sincere desire to bring positivity to the world and foster success for his clients. I found his approach, methods and genuine care to be refreshing and beneficial. His coaching and leadership development guidance helped me to improve my skills as an executive, have more positive energy, and navigate serious business challenges over the past four years. Thankfully, he has contributed to a better me and a stronger business.
Victor is an incredible motivational executive coach with the ability to help one see their true capabilities and strengths. Aside from being a well- known and highly respected advertising and marketing "guru," his consulting skills are the best in the industry. I would recommend Victor to anyone looking to find their true potential both personally and in business. I have had the honor of working with Victor and experiencing firsthand his higher plane of strategic consulting and have seen him take struggling businesses and professionals and turn them into shining stars! Victor would be the first step to take for any business or professional interested in bringing out the best of what they offer and capitalizing on it. Under Victor's direction and coaching, I have been able to move to a higher level professionally and individually. He is undoubtedly a "gold mine".
In a time of transition, your guidance brought me clarity. I believe that you can help organizational leaders uncover and layout a plan designed to achieve success in both their personal and organizational growth.
 Victor has a great capacity to engender both confidence and ease within his clients. His 'provocative proposition' exercise helped one of my previous teams realize all the possibilities ahead of us, and his personal coaching helped challenge me to find my best self while looking at how others respond to me through a less judgmental lens. I actually find myself quoting Victor often and use his energy leadership tools to help navigate various situations. If you want to step up your game or become a more effective leader/manager, Victor can be just the catalyst you need on your team.
My company hired Victor after a lengthy and intense vetting process, which included three interviews with my two partners and myself. We placed Victor as our Roving Coach onsite with a multinational client in Dallas and were pleased to receive immediate positive feedback about his exceptional style and results as a coach. The rave reviews continued throughout the duration of the contract and the clients' expectations were exceeded in every way. On the occasions when the Human Resource representatives and company CEO met Victor, they were most impressed with his professionalism and great personality, and commented on them to us. We look forward to working with Victor in the very near future!
Victor has been extremely valuable to my practice and the work I do. His listening has provided me the space to explore ideas and new ways of thinking that can sometimes be hard to do on my own. Even as a coach! His expertise and experience shines through in his communication and coaching style. Because of our work together I'm now doing things in my practice that has expanded my capacities as a coach and business professional. Hiring Victor will be more than worth your while.
Allen Wallach, CEO/Owner Concussion, LLC
Lauren Boyle, CEO, Grupo Exito
Robin Daniels, Sonus Marketing Solutions
Michelle Metzger, CEO, Metzger and Associates
C.J. Scarlet, Co-Founder, Roving Coach
Alanna Levenson, Executive and Life Coach, I Love My Life Coaching

Choose Your Level of Success By Choosing Your Energy!
There's a powerful connection between your thoughts and emotions and the results you get. Victor can coach you to manifest and sustain the kind of positive energy that can help you break through anything that's stopping you from reaching your highest potential. As an IPEC-Certified Master Practitioner in Energy Leadership, Victor can coach you in the 7 Levels of Energy and how to overcome the 4 Energy Blocks.
Learn more

→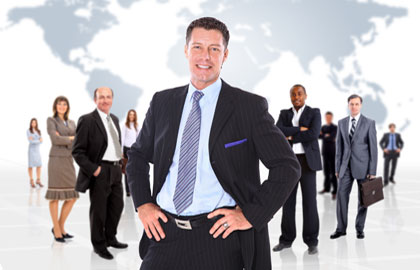 How Do You Define Success?
Whether your goal is to achieve individual business success, become a more effective manager or business leader, enjoy greater satisfaction at work, or create a healthier work/life balance, Victor can help you set and achieve your goals, tap into your true potential, and help you create a foundation on which you can continue to thrive. How? With a combination of proven principles and personal insights that few coaches can match. As a graduate of the Institute for Professional Excellence in Coaching, Victor Ornelas brings to every coaching relationship the most powerful tools and methodologies in coaching and a successful background as a corporate executive.
Learn more

→
Business Coaching & Consulting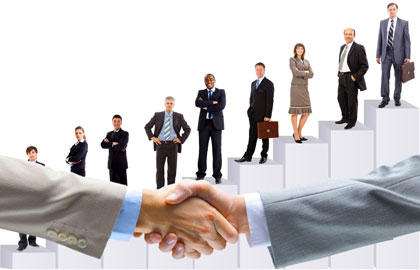 Take Your Business to the Next Level
Whether you want to grow or expand your business, better define your niche and target market, build stronger employee engagement and productivity, or operate more efficiently and profitably, Victor Ornelas can help. A nationally-recognized business icon and former Entrepreneur of the Year, Victor grew his first company from a one-man shop to a 45 person, full-service advertising agency with $75 million in billings and a client roster of blue chip Fortune 100 brands.
Learn more

→