Victor F. Ornelas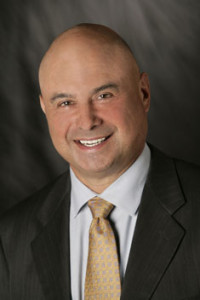 V
ictor is committed to making a difference in the lives of executives and business owners by helping them identify what's holding them back from success in their professional and personal lives and guiding them to achieve it. Through the utilization of his unique and powerful Energy Leadership Development Coaching Program, he can help you transform yourself into a more conscious and inspiring leader and find the happiness, balance, and fulfillment that you have been seeking.
V
ictor has over 30 years of experience as a corporate marketing executive and advertising agency pioneer in transforming brands and underperforming business units for Fortune 100 corporations such as Levi Strauss & Co., Anheuser-Busch, Inc., The Seven Up Company, Nissan, Nike, Verizon, Exxon-Mobil, Pepsi, Taco Bell, and Kimberly-Clark.  As the founder of one of the first and largest Latino advertising agencies in the U.S., Ornelas and Associates, he knows and has experienced firsthand the challenges an entrepreneur faces in launching and sustaining a successful business.  As recognition for his entrepreneurial and professional success, he was chosen by Hispanic Business magazine as the Entrepreneur of the Year in 1994 and his agency was awarded the first Multicultural Agency of the Year Award by the American Association of Advertising Agencies in 1999.
In 2009, fueled by a desire to share his experience and insights in a more personal, profound, and meaningful way as a coach, mentor, and consultant, he launched his executive and business coaching practice and business and marketing consultancy.
V
ictor provides executive, business, and life coaching to individuals and corporate teams, as well as business and marketing consulting services to small and medium size businesses. He is certified by the renowned Institute for Professional Excellence in Coaching (IPEC)—the only
International Coaching Federation-accredited school to offer all of the International Coach Federation mandated training for qualification as a master-level coach.  Victor is also a certified personal fitness trainer with the prestigious Cooper Institute, a certified golf instructor from the GolfTEC Academy and a certified golf fitness instructor with the Titleist Performance Institute.